Submission Deadline
June 15, 2020 (FINAL CALL!!!)
Acceptance Notification
June 30, 2020
Registration Deadline
July 5, 2020
Final Paper Due
July 5, 2020
ICICSE 2020 welcomes author submission of papers concerning any branch of the Internet Computing for Science and Engineering, and their applications in other subjects. The subjects covered include Big data, Biological communication, Cloud computing systems and applications, etc... and their applications.

2020 International Conference on Internet Computing for Science and Engineering

Focusing on algorithms development and cyber-computing implementations, Internet computing exerts its impact in many science and engineering disciplines. Many science and engineering explorations rely on efficient algorithms, practical numerical methods, and large-scale computation systems. Organized by Avid College, Maldives and International Association of Computer Science and Information Technology, 2020 International Conference on Internet Computing for Science and Engineering will be held in Maldives during July 14-16, 2020. It aims to promote worldwide academic interaction and exchange among researchers, technicians and practitioners in Internet Computing fields, discussing various aspects of computational science and engineering-related methods and problem solving techniques for science and engineering researches.
Notification
As coronavirus spreads worldwide, Online / Video Presentation are acceptable on ICICSE 2020. Online Presentation Session will be arranged accordingly. Please contact conference email address  for more information about online / video presentation.
Considering the safety of participant, face mask is encouraged to wear, and ICICSE 2020 staff will take body temperature, and other active action.


The venue location: Avid College, G.Jawaahiru Asseyri, Ameeneemagu, Male', Maldives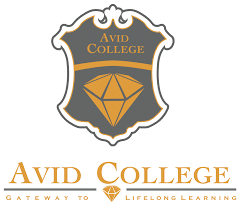 - ICICSE 2020 Call for Papers -

English is the official language of the conference. We welcome paper submissions. Prospective authors are invited to submit full (and original research) papers (which is NOT submitted or published or under consideration anywhere in other conferences/journal) in electronic (DOC or PDF) format through the Online Submission System. 

Submissions to the conference will be peer reviewed and accepted papers of ICICSE 2020 will be published in the International Conference Proceedings Series by ACM, which will be archived in the ACM Digital Library and submitted for index by Ei Compendex, Scopus, etc.
The ISBN number of ICICSE 2020 conference proceedings is 978-1-4503-7734-8

- Keynote Speakers-
Yonghui Li, ARC Future Fellow, IEEE Fellow
Prof. Dr., The University of Sydney, Australia
Ahmed Shafeeu
CEO, Society for Health Education
Former Minister of Fisheries and Agriculture / Minister of State for Education